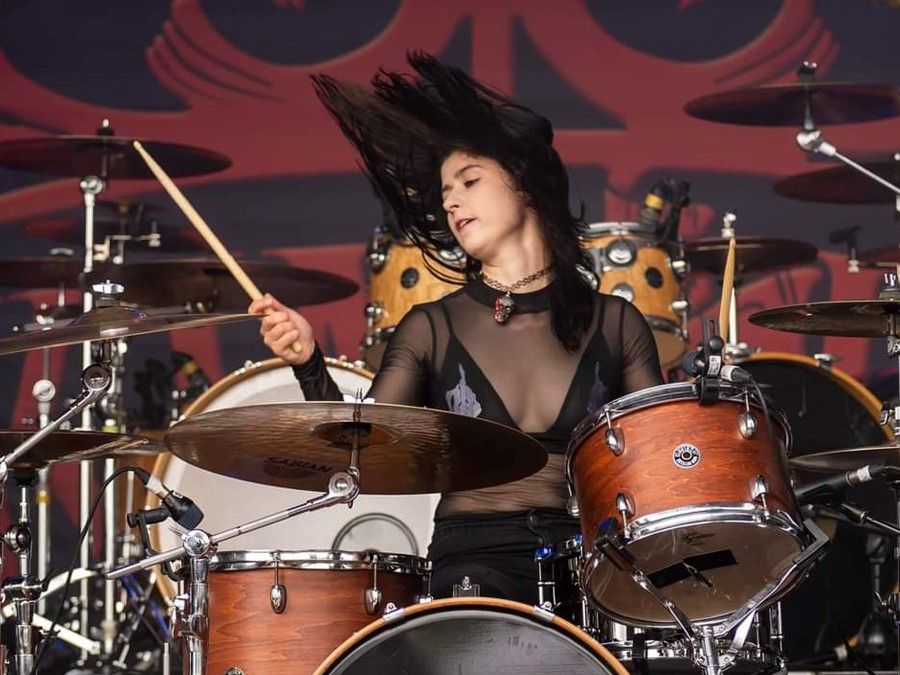 Ellie Daymond Drums - Freelance Drummer
Ellie is a verstile, freelance drummer who's unique style and approach to drums has given her many opportunities to work with numerous bands and artists. Ellie is currently working with Ryan McCombs (SOiL, ex Drowning Pool) on a new project performing his hits from both bands in an acoustic format. Ellie is currently on the road with Ryan for his 'Stripped Bare Acoustic Tour' around the UK.
Before joining Ryan McCombs last year, Ellie was previously working with JOANovARC on their highly anticpated 3rd album, working with producer Jason Wilson (You Me At Six, We Are The Ocean, Reuben). Ellie's contribution to Invisible Enemy has attracted positive reviews from Kerrang! and Planet Rock since it's release in August 2022. The album is available to stream on Spotify and other streaming sites.
At the start of her career, Ellie played with notable bands in the Bristol music scene, such as Flowerpot and Cosmic Ninja, before going on to complete several cruise contracts around the Caribbean and the Mediterrean.
Ellie is comfortable playing all styles of music but is most passionate about rock, pop, funk and metal.
She is able to play to a metronome within the recording process as well as live performances. Ellie is confident in reading drum transcriptions and can learn music accurately by ear. Ellie now holds a Rockschool Level 3 Extended Music Diploma awarded at Distinction* and holds Public Liability Insurance.
Ellie has depped for the following bands so far:
JOANovARC
Haxan
Sid & The Skatterbrains
Risorius
Audio Monkey
Freeze
Siblings Of Us
Denzeity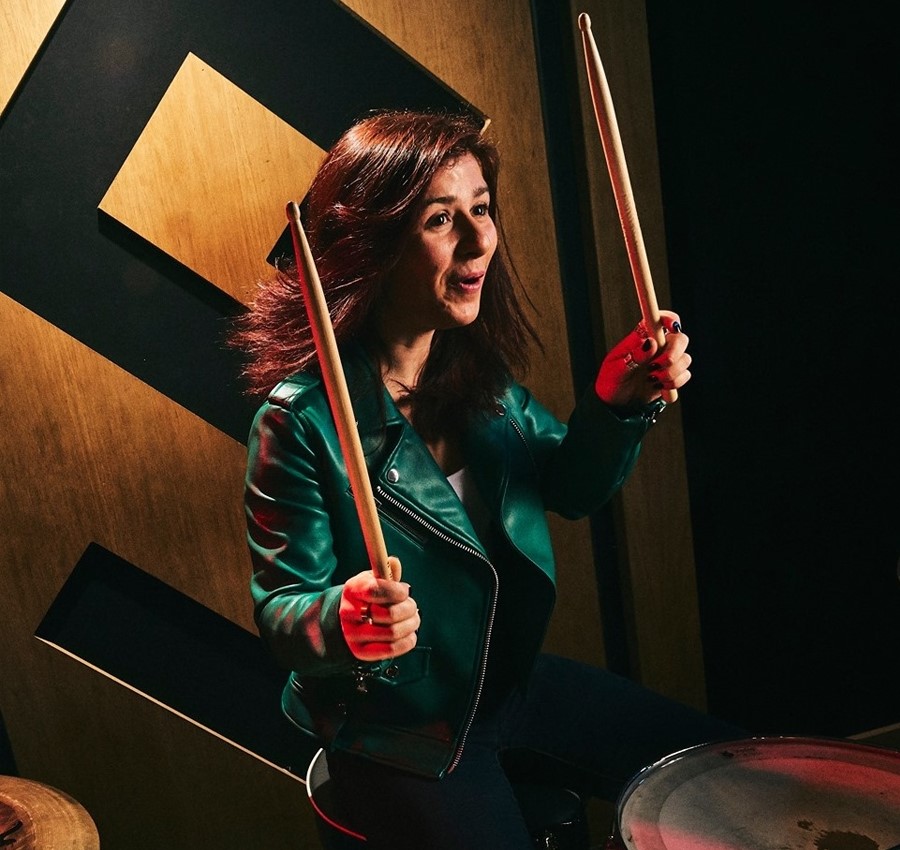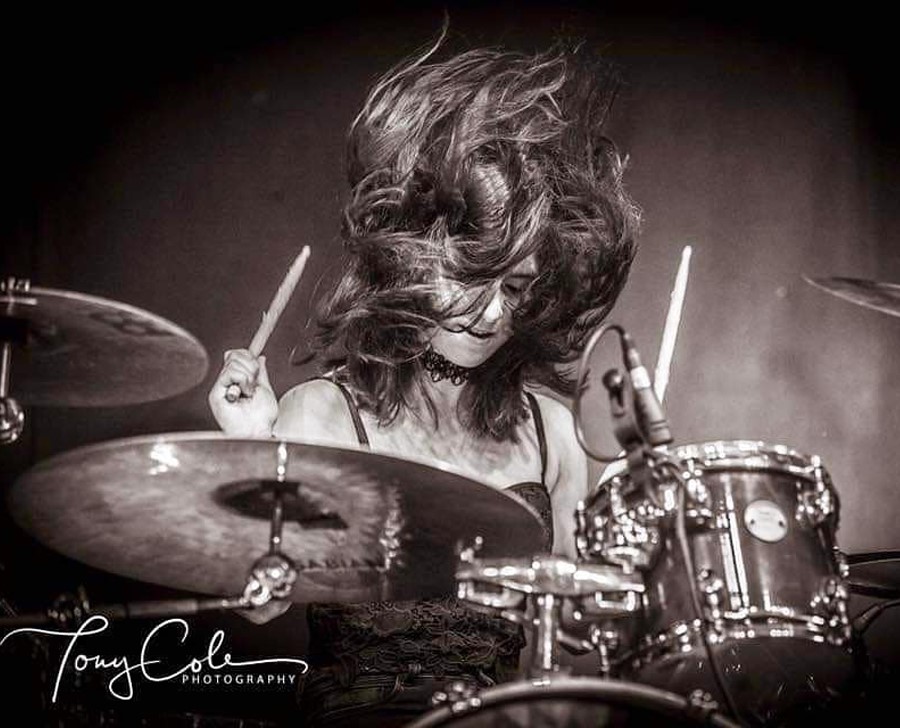 Equipment that I use:
Kits
Gretsch Catalina CT1-J404 SWG
Roland TD-11 Electronic Kit
Cymbals
Meinl Byzance Traditional 14" Medium Hi Hats
Sabian AA 18" Raw Bell Crash
Sabian HHX 21"Raw Bell Dry Ride
Meinl Mb20 16" Heavy Crash
Zildjian A Custom 18" China
Iron Cobra Power Glide Twin Model Double Kick Pedal
Evans G2 Clear Drum Heads
Vater Hickory 5A Los Angeles Drum Sticks
Ellie is endorsed by Vater Drumsticks.